Program in Liberal Medical Education
The Office of Diversity and Multicultural Affairs (ODMA)
Diversity and Inclusion at The Warren Alpert Medical School
The Office of Diversity and Multicultural Affairs promotes social responsibility, active engagement, and the well being of our communities in the pursuit of health equity.
The Office of Diversity and Multicultural Affairs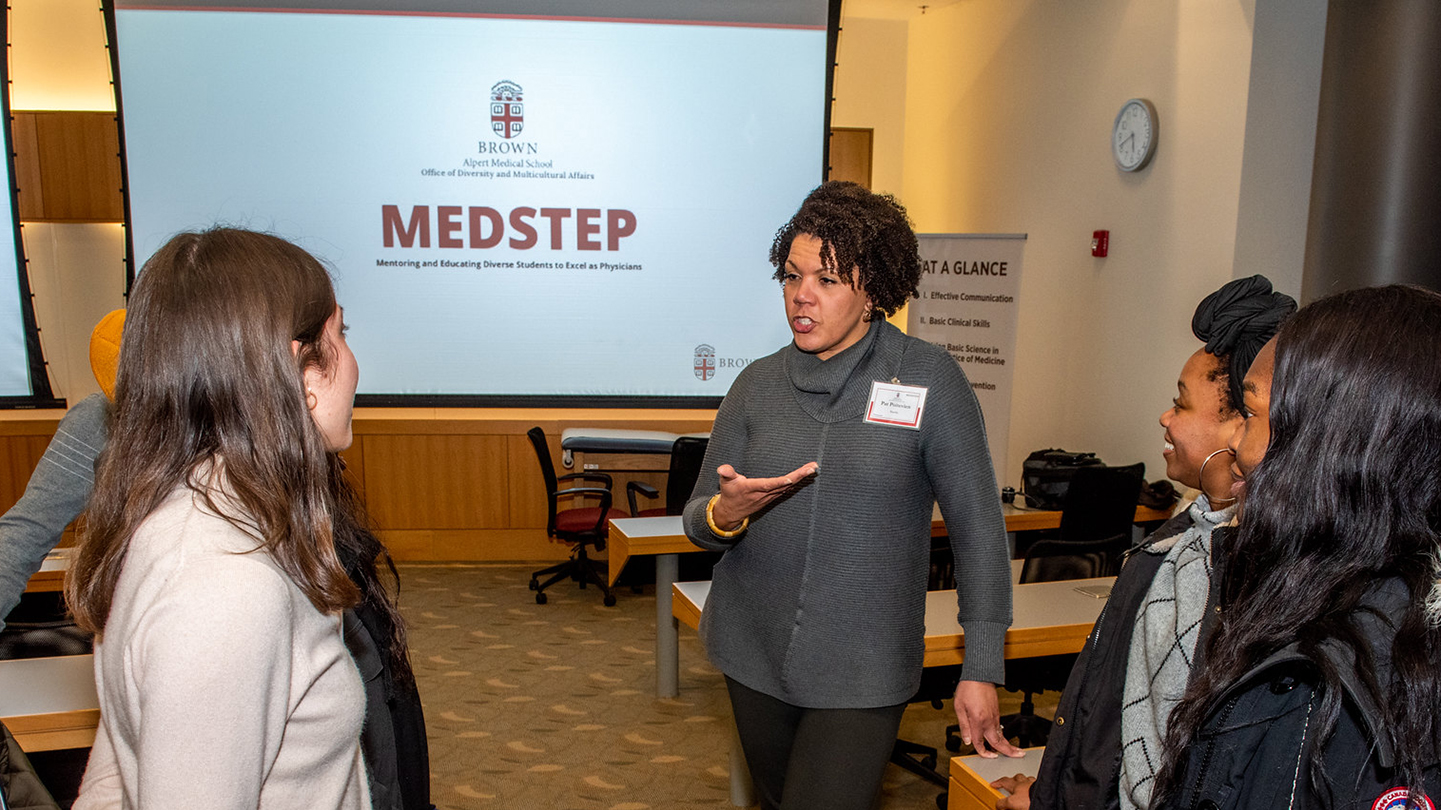 MEDSTEP grew out of an identified need for additional community and structured mentorship across The Warren Alpert Medical School and the affiliated hospitals for individuals who self-identify as underrepresented in medicine. 
The program uses a group and peer mentorship model that includes students, residents, housestaff, and attendings to build community and create a safe space for discussion, education and professional growth.
More information on the MEDSTEP program can be found on The Office of Diversity and Multicultural Affairs website.
PLME First-Generation and Underrepresented in Medicine (FURM)
The PLME First-Generation and Underrepresented in Medicine (FURM) Committee was formed to foster community and empowerment between undergraduate students in the PLME who identify as first-generation college/medical students and/or as underrepresented in medicine such as low-income, LGBTQ+, and any other voices that have been historically underrepresented in the medical field.
The committee aims to support students who share these identities through community building and student engagement, bringing awareness to internships and scholarships available for FURM students, organizing events that promote discussion about FURM students' experiences, and providing navigational support to FURM students pursuing careers in medicine.
Our current initiatives are focused on actively working to further enhance the PLME commitment to Diversity, Equity, and Inclusion (DEI) within the medical school and the Brown community at large through initiatives such as enhancing the PLME curriculum with DEI and implicit bias training, the addition of a FURM advising dean, amplifying the voices and stories of FURM-identifying physicians and patients through Whole Patient Events, and more. We look forward to welcoming more FURM-identifying students into our community and expanding our initiatives in the future. 
Please feel free to contact FURM Co-Presidents: Keyana Zahiri, Francis Imarhia, or Aiden Meyer with any questions or comments.